(One intermediate revision by the same user not shown)
Line 1:
Line 1:
 

{{Topimage

 

{{Topimage

 

| file = 2000 RGPR2 TP.png

 

| file = 2000 RGPR2 TP.png

−

| caption = RGPR2 Transparent Pink ?

+

| caption = RGPR2 Transparent Pink ?

−

| more =

+

| more =

 

}}

 

}}

 

The '''RGPR2''' is an [[RG series]] solid body electric guitar model introduced by [[Ibanez]] in 2000. It was made in Japan by [[FujiGen]] as part of the upscale [[Prestige]] line.

 

The '''RGPR2''' is an [[RG series]] solid body electric guitar model introduced by [[Ibanez]] in 2000. It was made in Japan by [[FujiGen]] as part of the upscale [[Prestige]] line.

Line 42:
Line 42:
 

| inlay = Offset abalone dot

 

| inlay = Offset abalone dot

 

| tuners = [[Gotoh SG381]]

 

| tuners = [[Gotoh SG381]]

 
+

}}

 
+

== Images ==

 
+

{{Imagegallery

 
+

| model

 
+

| title = Additional details

 
+

| RG-PR2.jpg| Front of body

 

}}

 

}}

 

== Video ==

 

== Video ==

Line 47:
Line 53:
 

| name = Ibanez RGPR2 'Texas Special' Specs with Demo - Rick Graham

 

| name = Ibanez RGPR2 'Texas Special' Specs with Demo - Rick Graham

 

| alt-text =

 

| alt-text =

−

| caption = Ibanez RGPR2 - Specs with Demo

+

| caption = Ibanez RGPR2 Specs Demo

 

}}

 

}}

 
 
---
Revision as of 11:27, 6 May 2021

The RGPR2 is an RG series solid body electric guitar model introduced by Ibanez in 2000. It was made in Japan by FujiGen as part of the upscale Prestige line.
The entire stock of RGPR2 guitars, along with its siblings the RGPR1 and RGPR3 was bought by Guitar Center for distribution exclusively through their stores in Texas. Because of this, these guitars are known as the "Texas Specials". Although they are branded as Prestige, they have aspects that are more closely associated with the higher end J Custom line and in fact they have J Custom stamps in the neck pockets.
The RGPR2 features a mahogany body with quilted maple top with abalone purfling and pearloid binding bolted to a maple Wizard neck with a 24-fret ebony fingerboard with pearloid binding and offset abalone dot position markers. Components include white DiMarzio pickups with a pair of humbuckers flanking a single-coil, a Lo Pro Edge double locking tremolo bridge and Gotoh tuning machines.
The RGPR3 is very similar but lacks the middle pickup and has a red finish. The RGPR1 also has a dual humbucker configuration with a flame maple top with a natural finish and cream pickups and binding.
The Texas Special guitars were made in late 1999 and early 2000 for distribution in 2000. It is believed that only twelve examples of each model were produced.
Specifications
Specifications for RGPR2
Model name: RGPR2
Year(s) produced: 2000
Sold in: USA (Texas)
Made in: Japan
Finish(es): Transparent Pink ?

Body
Body type:
Solid body
Body material:
Mahogany w/ quilted maple top w/ abalone purfling & pearloid binding
Neck joint:
AANJ
Bridge:
Lo-Pro Edge tremolo
Hardware color:
Powder Gold

Neck
Neck type:
Wizard
Neck material:
3-piece maple
Scale length:
648mm/ 25½"
Fingerboard material:
Ebony w/ pearloid binding
Fingerboard inlays:
Offset abalone dot
Frets:
24 / jumbo
Nut:
Top-Lok III
Machine heads:
Gotoh SG381
Portal:
Prestige series
|
RG series
|
Guitar models

Images
Video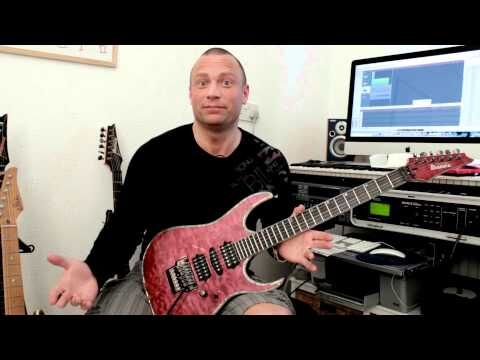 Ibanez RGPR2 ( Specs & Demo by Rick Graham )
Sources
Community content is available under
CC-BY-SA
unless otherwise noted.