Related content:
Prestige series
|

For a list of Prestige models, see Portal:Prestige series.
The Prestige series is a line of electric guitars produced for Hoshino Gakki and sold under the Ibanez brand. With only a few exceptions Prestige models are made in Japan. The initial models in the series were introduced in 1996.
The Prestige line is a quality label Ibanez uses to indicate that a guitar is built to higher quality standards, often with better components and some unique features compared to standard models.
The Prestige models sit below the luxury J Custom line and above the Indonesian-made Premium line in the Ibanez hierarchy. The Prestige Uppercut line is a sort of sub group of Prestige models which are distinguished by having Bare Knuckle pickups.
Production
With only a few exceptions (see below) Prestige models are made in Japan by FujiGen Gakki. Ibanez started the line in 1996 with the introduction of the RG3070. Until 2003 Ibanez issued only a few Prestiges, including the highly acclaimed RG3120 and piezo-equipped RG2020X. In that period several other non-Prestige labeled Japanese made models were offered as well.
Since 2003, every Japanese-made model has carried a Prestige (or higher) label with the exception of high-end signature models such as the JEM7V and JS1200. Previous regular models such as the RG550 and RG570 were relabeled and returned slightly modified as the RG1550 and RG1570.
Korean Prestiges
In 2005, Ibanez introduced the first Prestige models produced outside Japan, the Korean-made S2075FW, SA2020FM and SZ2020FM. Between 2005 and 2008, all S series and derivative (i.e. SA series and SZ series) Prestige models were produced exclusively in Korea. In 2008, Ibanez reintroduced Japanese made S Prestiges and all Prestige models since 2009 have been produced in Japan by FujiGen.
Identifying Prestige models
Most Prestige guitars are identified as such with a "Prestige" designation above the Ibanez logo on the headstock. Additionally most Prestige models carry model numbers above 1000 (e.g. RG1420F) although this is not absolute (e.g. RGA121).
Accessories
An Ibanez Prestige model usually comes with a few accessories. Since 2005, most Prestige models come with a guitar case. With some models, a special set-up tool is included.
Prestige vs. J Custom
The J Custom models are a bit more deluxe and exclusive than the Prestige series, with more luxury features such as exotic wood tops and a greater eye for detail. J Customs are built by the most experienced luthiers. There is some debate whether or not J Custom guitars are actually of higher quality, but the more limited production numbers and availability do make them more exclusive.
Videos
Behind the Ibanez Prestige Series Part 1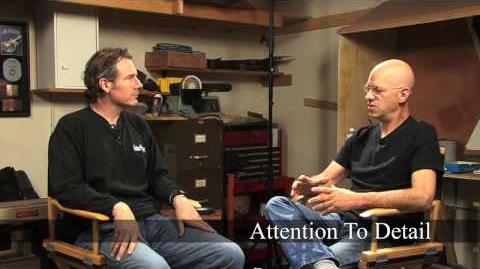 Behind the Ibanez Prestige Series Part 2
Behind the Ibanez Prestige Series Part 3
Sources