Anyone can edit a wiki! You do not need to be signed in or have an account. You can edit any page where you can see an edit link. The changes that you make will show on the page as soon as you save.
In picture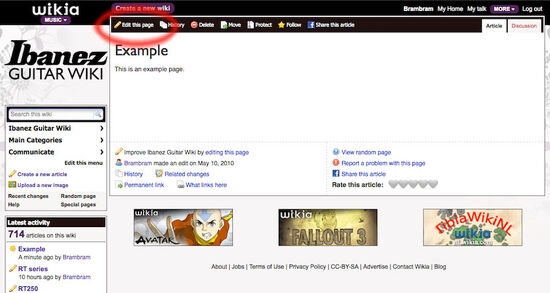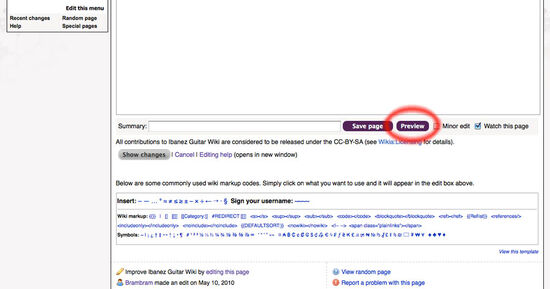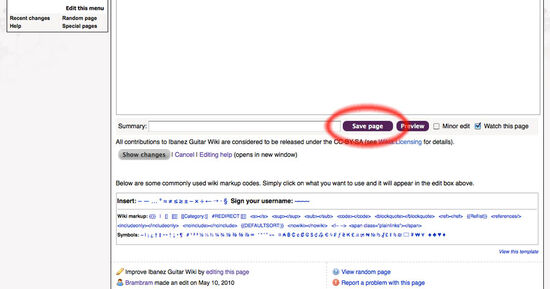 Also check out our editing Tips and Tricks
Some other editing tips
Explain your edit in the 'Summary' box between the edit window and the bottom row of grey buttons. By filling it the summary box, it allows you to tell members of your wiki community why you made a certain change to an article, making communication easier. You only need to type a short message here, for example 'added introduction'.
Use the 'Show preview' button to check your edit before saving. Remember to save your preview before moving on. The preview button gives you a chance to check your edit for formatting and typos before it's up on the wiki for all to see. It also spares you the grief of having to go back and make another change after saving an article.
If you are logged in, you can mark an edit as minor by checking the 'This is a minor edit' box. This lets other editors know your edit is very small.
Pages that start with 'User:' are personal pages. While it's considered impolite to make major edits to other people's user pages without permission, feel free to leave messages for people on their User_talk pages.
Always remember to sign your talk page comments with four tildes ( ~~~~). That way, the person you're writing to will know who sent him/her the message.
Next Steps
More Help
Also see
Help:Editing on Wikia Help, upon which this page was based. This page has more information about editing with the Rich Text Editor.
Portal:
Help
|
Ibanez Wiki

Community content is available under
CC-BY-SA
unless otherwise noted.