Portal:
EHB series
|

For a list of EHB models, see Portal:EHB series.
The EHB series or Ergonomic Headless Bass series is a line of headless solid body electric bass models produced for Hoshino Gakki and sold under the Ibanez brand. The EHB line was introduced for 2020.
The EHB series feature a headless design with no headstock and a completely new body shape. The body shape takes some cues from the iconic Soundgear series although the upper horn is somewhat similar to that of the BTB series. The body is chambered to help minimize the weight and maintain optimal balance. Standard, multiscale and short scale neck versions as well as four, five and six string models are available.
History
The initial seven EHB models for 2020 are all part of the Ibanez Bass Workshop line/project.[1] These include three multiscale models (two five string and one six string) and four standard models (two four string and two five string). These were joined for 2021 with a pair of short-scale models (one four string and one five string).
Video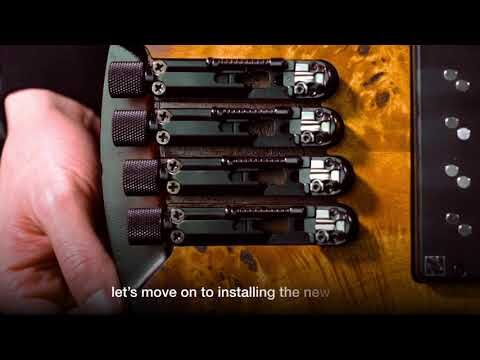 Ibanez EHB bass string replacement
Sources