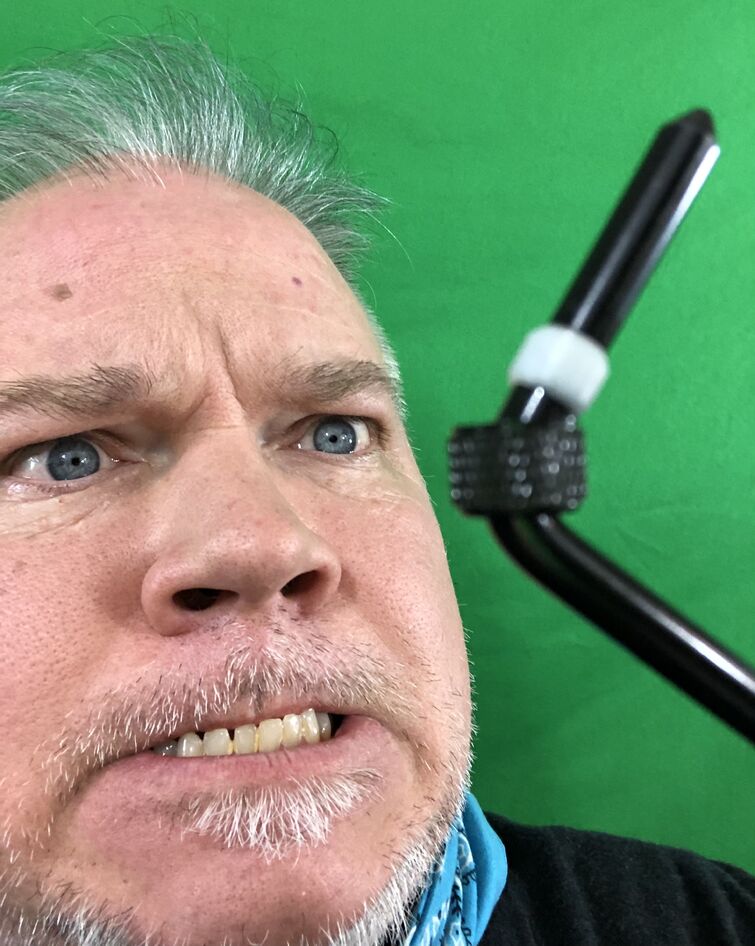 My beloved 540R was stolen almost exactly two years ago... it had a traditional push-in tremolo arm (the kind with the two nylon bushings). It worked perfectly... very steady feel, snug in its socket, neither swinging loosely nor too tight to move easily, super comfortable and agreeable.
Both of my subsequent locking trem guitars (an RG3XXV and an S670QM) have the Edge Zero II trems, which feature a tremolo arm with a screw-on torque adjustment cap to adjust the tightness of the tremolo bar. There is a single bushing on the arm just under the cap.
The problem: when the torque cap is screwed on loosely, there's play in the arm... it can rattle and wobble around in its socket slightly rather than fitting snugly. On the other hand, if I tighten the torque cap enough to make it feel snug, every time I swing the bar up into playing position and then put it down again, the rotation of the bar in its socket loosens the torque cap and it wants to rattle about again.
This is absolutely maddening. I did three straight months of daily shows in which I was forced to constantly retighten the cap after every use of the tremolo. I found myself adjusting it endlessly throughout every performance, and I never knew which aggravation... a wobbly whammy bar or one too tight to manipulate comfortably... I was going to wind up with. It started to affect my focus onstage, and my eagerness to use the tremolo at all... it just became a massive hassle.
I love all of my Ibanez guitars, and I refuse to believe this is a design choice that someone let out the door with the issues I'm describing... I'm convinced I'm doing something incorrectly. Unfortunately, everything I can find about these trems involves setup of the spring system itself. Surely I'm missing something. Am I the only one having this problem? Is there any way I can replace this godawful thing with a push-in bar, or am I just an idiot?! Please helllllpII